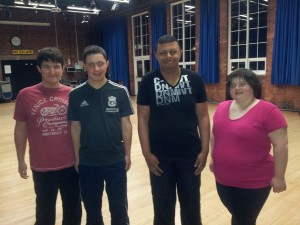 Individual choice combined with support are central to the 'age-appropriate' activities we provide for people with learning disabilities
At Looking Forward Activities, all our Members have a big say in the type of activity in which they would like to participate. An additional factor in the success of our approach has been the support provided for Members, their families and carers. On a personal level, being part of a Group that provides access to mainstream social and community activities gives Members the confidence to become involved. The flexibility this creates in reflected in the range of activities listed in the Table below. Very often, a programme of activities is devised which is based on individual choices. This ranges from deciding where to go for day trips and holidays, where to go for lunch, or which social events should feature on a week-by-week basis.
Activities to suit ALL our Members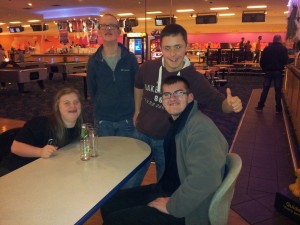 Where do we pick up?
Northwich, Middlewich, Crewe,  Dutton & Winsford areas       More areas coming soon!
What days?
Tuesday evenings 6.00-9.00pm – Dancercise

Wednesday evenings 6.00-9.00pm – Disco

Thursday evenings 5.30pm-8.30pm Meal out &  10 pin bowling 

Friday afternoon 1.00pm – 4.00pm – Out for coffee, bowling, cinema, ice-cream farm etc

Transport and activity included!     (meals extra)
Key benefits for Members include…
Socialise with friends
Chance to meet new people
You get to  take part in a number of activities including Bowling, Dining Out, going to the Cinema,  Dancercise & Concerts
You can use your direct payments to fund
 Holiday Activities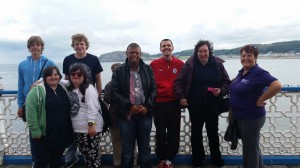 We provide extra activities during College holidays.
Beach parties
Trips out to Cinema/Blue Planet Aquarium/Seaside/Concerts and lots more…
DJ workshops
Graffiti art
If you want to join us in the holidays – get in touch! (You don't have to be a 'regular' to attend!)
1:1 Support – We specialise in support with a difference
We offer a personalised service that is focused on the needs of the client.  We currently support people in learning or enhancing the following :
Money Skills
Travel Training/Road Safety
Time Management
Exercise
Cooking Healthy Meals
Staying Safe
Social Activities
Support from people who care!
Weekend Breaks
Why not come and join us on one of our fantastic weekend breaks away?
You will have a great time socialising with new friends, soaking in the hot tub, visiting local attractions, dancing the night away at our disco and not forgetting our Pub Meal!
 

95% of our clients use their direct payments/self directed support to fund!
NEW – Wednesday 1.00-4.00pm Activity Cafe @ Northwich & District Youth Centre (opposite the Infirmary)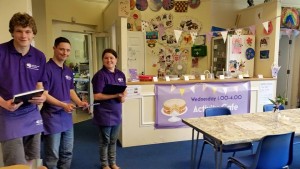 To find out more, please call Michelle Turner on 07511 189331 or fill out the form on our contact page here >