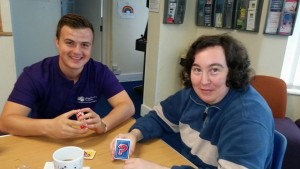 Empathy and understanding of how learning difficulties can affect personal development are part of the magic mosaic that supports every one of our Members
While never wanting to under-state the impact of having a learning disability, we at Looking Forward Activities will always strive to accentuate the positive.
With our enthusiastic support – and some of the best opportunities in the whole of Cheshire to lead a life that's full of fun and activity.
What Is A Learning Disability?
A learning disability affects the way a person understands information – and how they communicate. Around 1.5 million people in the UK have a learning disability. The ways they're affected can be many and far-reaching with effects that range from mild to severe. Typical of the difficulties experienced are: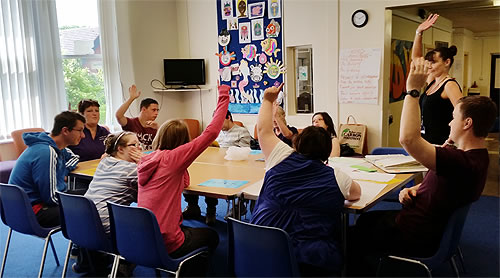 Understanding new or complex information
Learning new skills
Coping independently
Some people with a learning disability may also have other physical or emotional conditions. This could affect the kind of support they and their families need in their day-to-day life.
Our Solutions-led Approach
Looking Forward Activities' Proprietor, Michelle Turner, knows better than most how important it is for everyone involved with learning difficulties to embrace the prospect of a better future. Her own 28 year-old son, Kurt, has Down's Syndrome and yet he leads a life that's full of friends, work and non-stop support in the things he wants to do.
Of course, there will always be challenges along the way. And that applies to all aspects of life from home to college and to the workplace. Different medical conditions impose their own restrictions – on learning, mobility and social interaction.
At Looking Forward Activities, we understand all that. Our solution is to reach for the sky, stay optimistic and enjoy the opportunities that are within the reach of all our Members – with a little help from their families and carers, teachers and employers!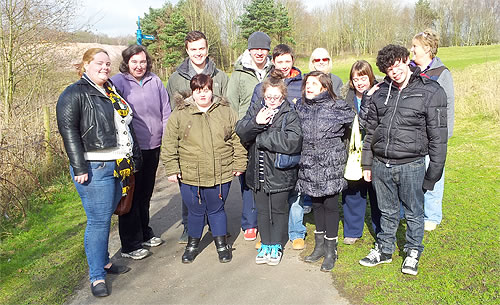 Down'sSyndrome
Autism and Asperger Syndrome
Challenging Behaviour
Cerebral Palsy
Fragile X Syndrome
Foetal Alcohol Syndrome
…and a range of genetic conditions such as Angelman Syndrome, Cri du Chat Syndrome, Rett Syndrome, Williams Syndrome and many others.
TESTIMONIAL
As the Manager of a specialised service for children with complex disabilities, we had struggled for some years with activities for our older participants. Our funding technically stopped at 18 years old, but there was nowhere age-appropriate for these young people to go!

They needed something different from our activities, something fun, but outcome-based, that would increase confidence, capability and independence. We were delighted when Michelle started Looking Forward!

Our previous knowledge of Michelle's project management skills meant we had high expectations – and we weren't disappointed. Looking Forward is run highly professionally, with a clear focus on clients' needs, and with excellent outcomes. It is a pleasure to refer our older teenagers, who will often overlap between the two services initially.

Parents are relieved that they can access a service that they know will be fun, and adult-orientated, whilst also increasing skills, independence and confidence. Congratulations to Michelle and her dedicated team of staff on launching and running an excellent and sought after service!

Cindy Seiler – Business Manager, Multisports Club, Northwich
TESTIMONIAL – Parent
Your vision for the provision you provide is amazing. I'm so grateful to you and am thrilled for you that it is so successful.
my son has made some lovely friends through your groups. and your workers ( and yourself of course) are lovely. THANK YOU!!
To find out more, please call Michelle Turner on 07511 189331 or fill out the form on our contact page here >