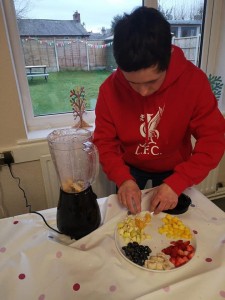 Ongoing support in those areas of life where positive outcomes are important
Looking Forward Activities run a wide range of daily Groups which are mainly 'outcome based'. 
The purpose behind our activities is to give Members more control over their lives and provide the all-important support that will develop self- confidence for the future.
In subtle and social ways, however, our Groups help to enhance personal development.
We always look to the long term where improving life skills provides cumulative benefits. We help to enhance social skills so everyone can look forward to enjoying a happy and full life where social interaction brings its own rewards.                  
Positive Outcomes Make Positive People!
Everything we do is focused on creating great results for people with learning disabilities. The Groups we run provide the personalised and friendly support that is essential to achieving life-enhancing outcomes. These include:
Being Healthy

We introduce a variety of sports and leisure activities (dancercise, hockey, body combat, bowling, badminton, local walks and more) to improve physical and emotional health
Guidance on healthy eating, how to cook simple meals and enjoying eating out

Staying Safe

Embracing good road safety practices
Planning journeys when using public transport
'Staying Safe' workshops using drama-based role-playing
Food hygiene and hand hygiene awareness
Internet safety
Basic first-aid skills with hands-on demonstrations from invited professionals
Self Defence workshops

Enjoy and Achieve

Creating a fun place to enable socialisation
Building confidence through games, team working and drama

Making A Positive Contribution

Planning ahead with Looking Forward Groups and Activities
Plan and contribute to social activities to Develop positive relationships
Discovering the local community – and getting involved!

Achieving Economic Well being

Develop work skills and gain ASDAN certificates
Develop personal and social skills
Discussing key topics such as how to live independently, going out to work etc

Making biscuits

Body Combat

Halloween fun

Exercise

Archery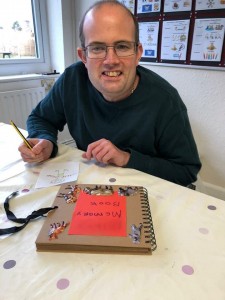 NEW ASDAN challenges and workshops
A flexible way to recognise and reward small steps of achievement, with a focus on personalised learning and progression.
Check Out Who's Eligible…
People with a learning disabilities and Autism
Have independent personal care skills
Behaviour that won't risk a Member's own safety-or the safety of other Members and Staff
You will need to register for Activities or for Looking Forward Groups
To find out more, please call 01829 740697 or fill out the form on our contact page here >