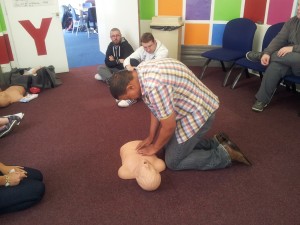 Ongoing support in those areas of life where positive outcomes are important
Looking Forward Activities run a wide range of Groups which are mainly 'outcome based'. 
The purpose behind our activities is to give Members more control over their lives and provide the all-important support that will develop self- confidence for the future.
We make sure everything is informal so there's no sense of anyone being forced down a certain avenue. In subtle and social ways, however, our Groups help to enhance personal development. They help everyone to get on with life and overcome potential setbacks.
We always look to the long term where improving life skills provides cumulative benefits. We help to enhance social skills so everyone can look forward to enjoying a happy and full life where social interaction brings its own rewards.
Where are our groups?
Monday

  10.00am – 2.00pm – Congleton (transport available from Northwich/Middlewich/Holmes Chapel/ Macclesfield/Congleton)

Tuesday

10.00am – 4.00pm – Northwich Healthy Lifestyle Group – take part in various activities including badminton, gym, swimming & exercise classes                           (transport included) and enjoy a healthy lunch out with your friends 

Wednesday

9.00-1.00pm or 9.00-4.00pm  – Northwich (transport available)

Wednesday

1.30-3.30pm Drop in Drama Session at Northwich & District Youth Centre (£4.00)

Wednesday

1.00-4.00pm – Northwich Cafe Vocational skills opportunities –

see Groups/work skills opportunities on the homepage tab

Thursday

10.00am – 3.00pm (starts May 2nd)  transport available from Helsby/Chester/Ellesmere Port

Friday  

9.00am – 1.00pm – Northwich (transport available) afternoon social group follows on until 4.00pm

Friday

10.00am – 3.00pm – Ellesmere Port & Chester Healthy Lifestyle Group – take part in various activities including gym, swimming, badminton, table tennis, exercise classes etc.  (transport included) and enjoy a healthy lunch out with your friends 
                               Click print  list of our groups and activities 

…
 Positive Outcomes Make Positive People!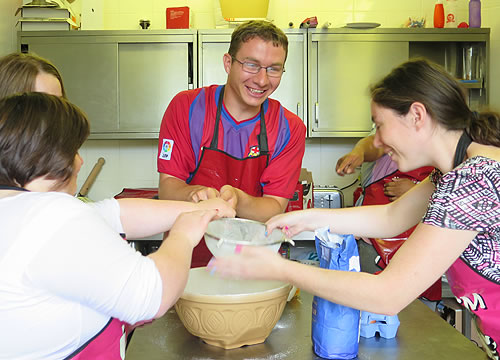 Everything we do is focused on creating great results for people with learning disabilities. The Groups we run provide the personalised and friendly support that is essential to achieving life-enhancing outcomes. These include:
Being Healthy

We introduce a variety of sports and leisure activities (dancercise, hockey, bowling, badminton, local walks and more) to improve physical and emotional health
Guidance on healthy eating, how to cook simple meals and enjoying eating out

Staying Safe

Embracing good road safety practices
Planning journeys when using public transport
'Staying Safe' workshops using drama-based role-playing
Food hygiene and hand hygiene awareness
Internet safety
Basic first-aid skills with hands-on demonstrations from invited professionals
Self Defence workshops

Enjoy and Achieve

Creating a fun place to enable socialisation
Building confidence through games, team working and drama

Making A Positive Contribution

Planning ahead with Looking Forward Groups and Activities
Plan and contribute to social activities to Develop positive relationships
Discovering the local community – and getting involved!

Achieving Economic Well being

Develop work skills
Develop personal and social skills
Discussing key topics such as how to live independently, going out to work etc

AQA Certificate
 We offer the AQA Unit Award Scheme
The AQA UAS is a scheme for recording achievement which gives the participant recognition for completing short units of work.     click on the link for more info…  http://www.aqa.org.uk
The AQA pilot scheme (through Jude Theatre Company) started in September 2013 at Congleton and it has now been introduced into other groups.  Once our Members complete the AQA workshops, they receive Accredited Certificates to enhance their portfolio for future work opportunities.
Check Out Who's Eligible…
People with a learning disabilities/difficulties
Have independent personal care skills
Behaviour that won't risk a Member's own safety-or the safety of other Members and Staff
You will need to register for Activities or for Looking Forward Groups
95% of our clients use their direct payments/self directed support to fund!
To find out more, please call Michelle Turner on 07511 189331 or fill out the form on our contact page here >