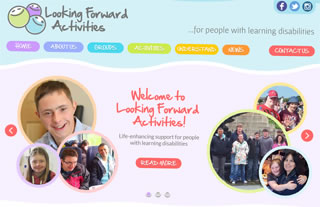 We launched our new site this month and we hope you find it useful and enjoy browsing it…
Since we began offering support for people with learning disabilities, back in early 2013, we needed a place to promote what we do to everyone interested. Social media and printed leaflets helped us to get things started in the early days.
However, we always knew we needed a place of our own to publish everything, from the serious business side of what we do, to all the fun stuff we organise and are involved in. The main pages of our site will explain what we do for our members and the areas we work in. Our news section, which is where you are reading this, will be the place we post updates about everything from day trips and classes to group activities and special events.
We decided to create our very own website this year and asked local designer Warren O'Donoghue to design and build it. He also designed our new logo and organised copyrighting for some of the pages you see in our website with knutsford based copy writer Mike Beeson. In addition to our new logo and website we had branded graphics for our cars made and fitted by Joe Carlin of Vign-a-sign in Lymm which Warren also designed.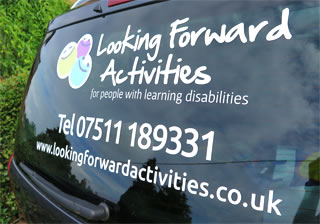 A clear and uniform brand identity was key to project the professional approach we take with our work. We have worked hard over the last few months with everyone to achieve this. The designs, colours, fonts and so on needed to be fun and appeal to our target audience whilst getting the serious message about what we do across to everyone else concerned.
I hope you like what you have seen so far and find our website easy to use. We would love to hear what you think, if you have any suggestions about how to make it better or simply want to tell us how much you like it. Please leave a message in the comments area at the bottom of this page and we'll reply as soon as we can.
Thanks again everybody, we hope to see you soon, in the meantime please enjoy browsing the rest of our website and don't forget to find us on Facebook, Twitter and Instagram.