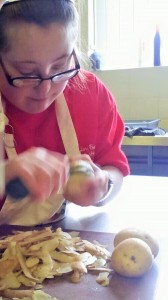 Looking Forward Activities offer great work based opportunities in our  Community Cafe and Garden Project
Helping members to fulfil their potential!
We offer supportive work experience opportunities for our clients in a safe and encouraging working environment, enabling our clients to gain confidence and experience in the work place.
Clients will enjoy getting involved with helping out in the garden, serving up treats in the Cafe and making crafts to sell.
Transport is Available!
AQA Qualification
Clients will receive AQA Accredited certificates for the work related outcomes.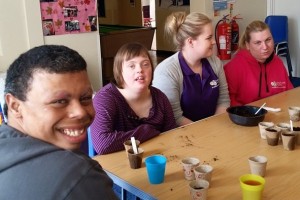 Community Cafe
Why not drop in for a drink and a chat?
Activities
Take part in our activity of the day like.
Curling
Dancercise
Art/Crafts and more…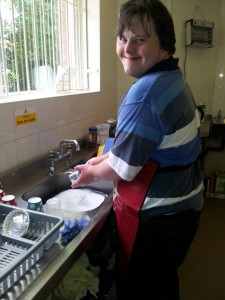 The Community Cafe and Garden Project is based at Northwich & District Youth Centre, Winngton, Northwich (opposite Victoria Infirmary)
Every Wednesday 1.00pm – 4.00pm 
You can use your direct payments to fund!
Please call Michelle on 07511 189331 for more information